DIVERSIFICATION IS THE KEY TO YOUR SUCCESS
Watts Electric Company was founded May 1, 1982 by E. David Watts. Today, Watts Electric is a family-owned and operated electrical contractor with over 100 employees.
Today Watts Electric Company is a full service utility contractor specializing in construction of distribution and transmission power line, communications, substations, traffic signals, roadway and ornamental lighting, high mast lighting, roadway signing, airport lighting, duct bank, directional boring and much more.
COMPLETED
PROJECTS SINCE
2018
COMPLETED
PROJECTS AT
BUDGET
HIGHLY
EXPERIENCED
EMPLOYEES

NOW HIRING FIELD TECHNICIANS
Our employees are our number one asset. We foster a merit-based environment where employees are able to determine their own success.
Watts Electric Company is an equal opportunity employer. If you are interested in working for us, please click below for available positions.
POWER DELIVERY TRANSMISSION & DISTRIBUTION
For over thirty years Watts Electric has been providing its customers with all varieties of utility solutions.  Our skilled team has worked with owners and engineers toward the successful completion of distribution and transmission projects, as well as substation construction.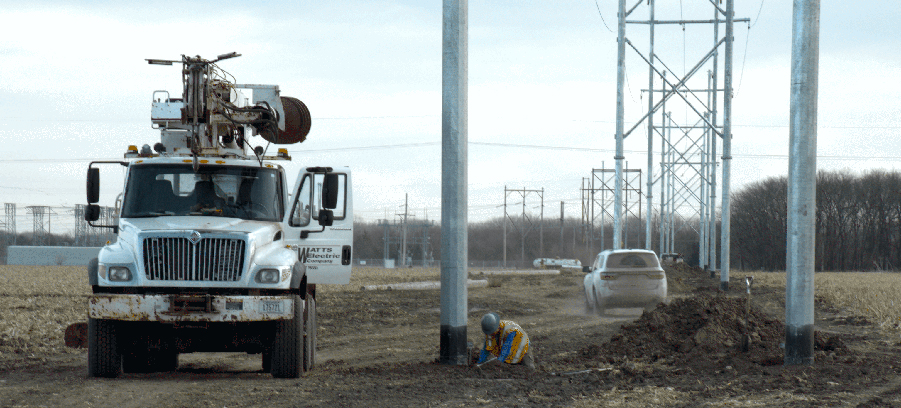 Today's world makes our connectivity vital to everyday life for folk in the U.S.  Watts Electric Company has a team well equipped to tackle any outside plan solution. We specialize in underground and overhead fiber installations and our fiber technicians are certified to splice, test and troubleshoot alleviating the hassle with bringing in additional contractors.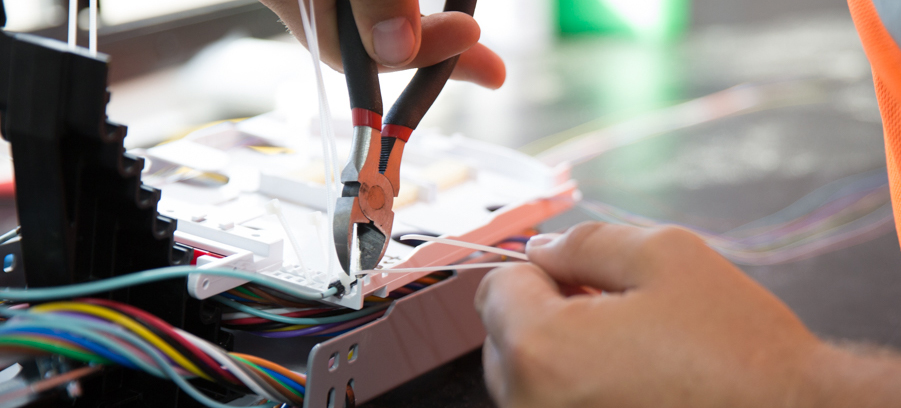 Watts Electric Company's roots run deep in the transportation and heavy civil construction arena.  Over the last 40 years, Watts Electric has continued to tackle the most challenging roadway, railroad and airfield projects in the Midwest.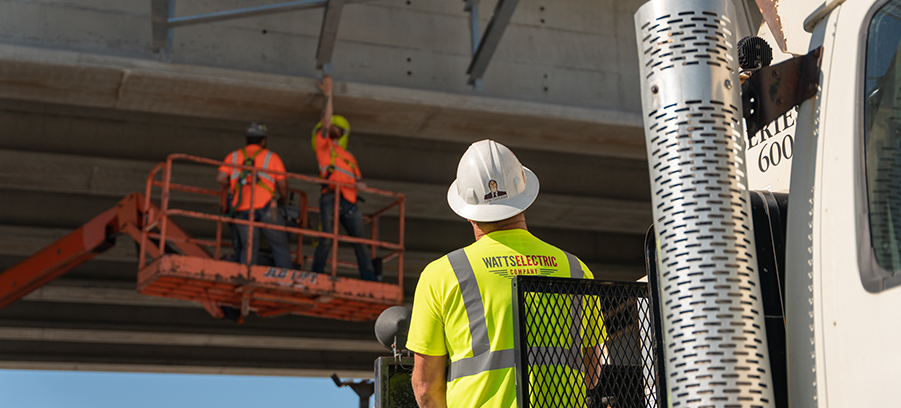 A commitment to safety and quality is pinnacle when considering directional drilling projects.  Since 1992, Watts Electric has been providing turnkey installations to our customers.  Our highly experienced team has completed thousands of miles of trenchless excavation under roadways, railroads, and rivers.