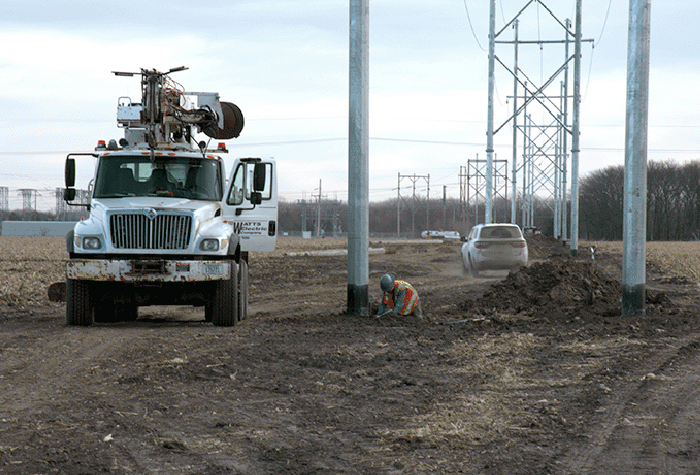 POWER DELIVERY TRANSMISSION & DISTRIBUTION
For over thirty years Watts Electric has been providing its customers with all varieties of utility solutions.  Our skilled team has worked with owners and engineers toward the successful completion of distribution and transmission projects, as well as substation construction.  Whether the project runs across the open fields of the Midwest, or through the backyards of your urban customers, Watts Electric has the right crews and equipment to get the job done.  
Our diverse fleet is set up to fit in tight spaces or track through muddy conditions. We have the expertise to tackle the whole project, whether your job includes underground installations, drilled foundations or fiber optics; our people are ready to deliver a quality project, safely and on budget. 
striped
COMMUNICATIONS
Today's world makes our connectivity vital to everyday life for folk in the U.S.  Watts Electric Company has a team well equipped to tackle any outside plan solution. We specialize in underground and overhead fiber installations and our fiber technicians are certified to splice, test and troubleshoot alleviating the hassle with bringing in additional contractors.
Our team has been working diligently with utility companies and DOTs to enhance information systems, as well as bringing communications to homes with Telecom providers across the Midwest.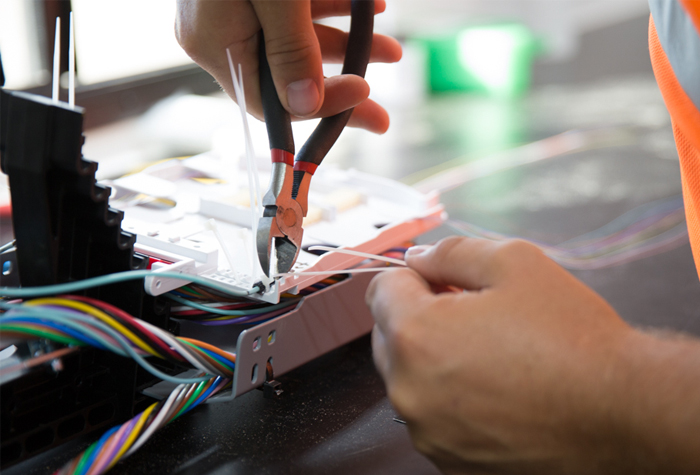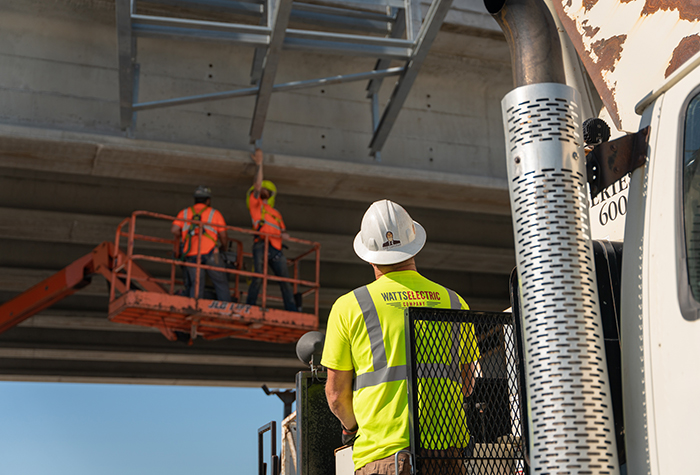 TRANSPORTATION
Watts Electric Company's roots run deep in the transportation and heavy civil construction arena.  Over the last 40 years, Watts Electric has continued to tackle the most challenging roadway, railroad and airfield projects in the Midwest.
Our team's dedication to meeting tough deadlines has resulted in a market sector continuing to have consistent growth based on 92% of our work coming from repeat customers. 
striped
SPECIALTY
Directional Drilling
A commitment to safety and quality is pinnacle when considering directional drilling projects.  Since 1992, Watts Electric has been providing turnkey installations to our customers.  Our highly experienced team has completed thousands of miles of trenchless excavation under roadways, railroads, and rivers.  We have the right-sized machine and skilled operators needed to ensure the end product lasts for years to come.
Renewables
Watts Electric can be a valuable member of your renewable energy team.  We have honed our skills in markets to provide customers with a one-stop partner to deliver green energy to utilities.  Our powerline team has extensive experience building transmission powerlines in addition to 35 years of experience building ground-up substations up to 345kV.  Watts Electric's underground teams have the equipment and the skill to handle both DC and AC collection systems as well as battery storage facilities. For more than half a decade, our team has worked with customers from North Dakota to Texas to build the most cost-effective solutions for owners.  We are excited to continue to partner with companies interested in furthering the reach of renewable energy in the Midwest region.